Important Information regarding the 'Re-scheduled' SCWT CLUB OF GB 2020 CHAMPIONSHIP SHOW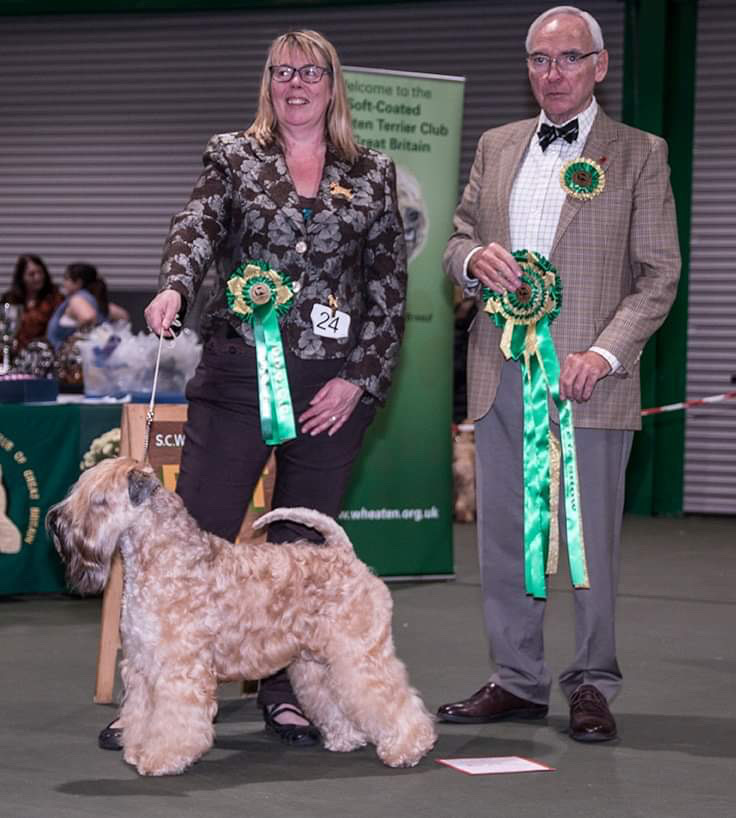 Important Update – Attention exhibitors for SCWT Club of GB 2020 Championship Show.
**
ENTRIES HAVE NOW CLOSED
For more information about this show please read below
Following the recent cancellation of Midland Counties Championship Show this left our Committee without a date and venue for our rescheduled 2020 Championship Show.
We have now secured another date. It will be held following the breed judging of Birmingham National at Stafford County Showground on September 24th. We appreciate this is short notice and are now working on producing the schedule asap.
As a Committee we are determined in our efforts to hold this show, hence another rescheduling.
As soon as further information becomes available the website and Facebook page will be updated.
This show has now been rescheduled to take place on Friday 24th September 2021 following completion of Birmingham National SCWT judging at Stafford Showground, Weston Road, Stafford  ST18 0BD .
The Judge is Mrs Bev Hanna.
JUDGING FOR THE CLUB SHOW WILL TAKE PLACE IN RING 1 IN PAVILLION A , ONCE THE BREED CLASSES FOR BIRMINGHAM NATIONAL SHOW HAVE CONCLUDED & NOT BEFORE 12 NOON.

PLEASE NOTE: The Club Champ Show judging is NOT in the same ring as those for the  the Birmingham National SCWT classes. The Birmingham National judging will be in Ring 13 in Annexe 2.