*** RESCHEDULED *** Mating & Breeding Seminar (Open to all breeds)
March 31 @ 10:30 am

-

4:30 pm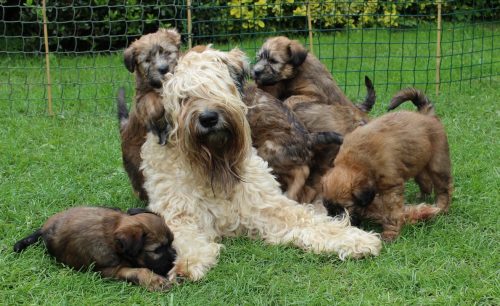 MATING & BREEDING SEMINAR (Open to all breeds)
So you want to know about breeding?
So – you love your dog and are interested in breeding?
Or do you just want to find out more about the whole process?
Come along and listen to our expert speaker Kathryne Wrigley. Kathryne is a Royal Veterinary Nurse working in a busy practice.  She has lived with dogs all her life leading to her special interest in canine reproduction.  Kathryne offers accurate and helpful advice on any stage of the breeding and whelping process.   She has many years of experience breeding and showing her Gordon Setters and is President of the Gordon Setter Association and also their Breed Health Co-coordinator
Kathryne will talk you through the breeding process including –
* the importance of assessing your bitch
* care of the stud dog and bitch prior to mating
* choosing a mate for your bitch
* testing prior to mating
* the practical side of the physical mating
* the care and nurture of your bitch and puppies
In addition there will be a presentation regarding the recently introduced breeding regulations and licensing requirements.
Kate Watkins and Tracy Hammond will be also available to illustrate trial matings via our Club's database to show the importance of understanding your pedigree.
This is a second opportunity to hear from Kathryne as she delivered a very well received session on the care of neonates in 2016.  She has a very easy natural delivery and is most open to questioning throughout her talks.
Lunch will be provided on the day and this will be a perfect opportunity to come and meet like-minded Wheaten lovers and learn or top-up your knowledge.
Ticket prices are as follows: –
£25 non Club members
£20 Club members
Lunch is included.
Tickets are available via the club shop on the website  or via the Treasurer at treasurer@wheaten.org.uk
Open to all breeds.