SCWT Club Supported Show – London & Home Counties Terrier Club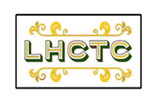 The SCWT Club of GB are supporting SCWT classes at the London & Home Counties Terrier Club Open Show, which is being held on Sunday, 4th September 2022.
This will be held at Lockmeadow Market Hall, Barker Road, Maidstone, Kent, ME16 8LW.
The SCWT judge will be Cheryl Satherley.
The schedule for this show is not yet available. Please contact the LHCTC Secretary (Nicola Foster) either via email at lhctc@hotmail.com , or by telephone at 01843 823392, for details of where and when this will be available.