Past Events
Events Search and Views Navigation
June 2022
September 2021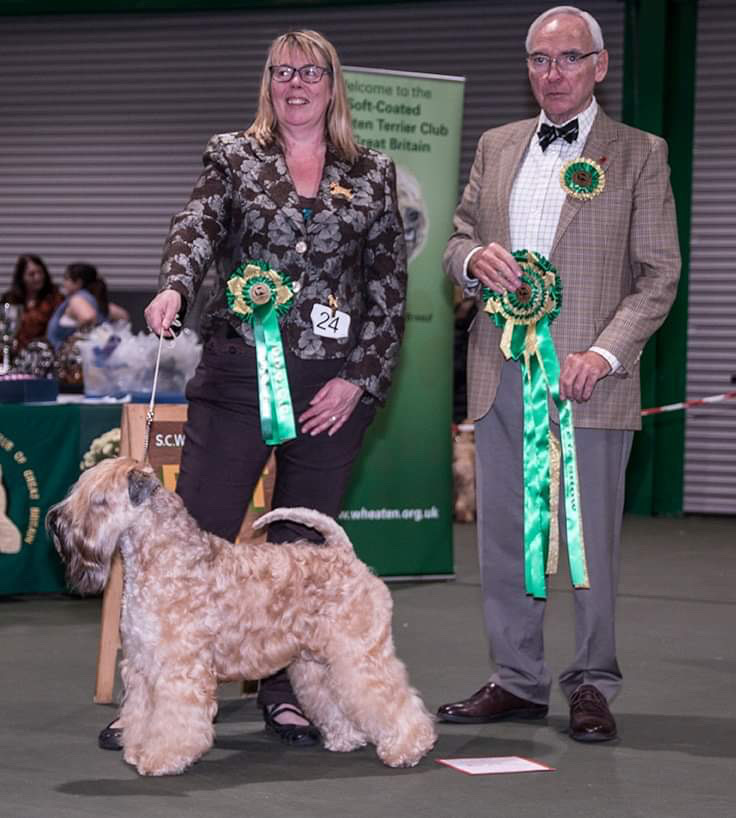 Important Update - Attention exhibitors for SCWT Club of GB 2020 Championship Show. ** ENTRIES HAVE NOW CLOSED For more information about this show please read below Following the recent cancellation of Midland Counties Championship Show this left our Committee without a date and venue for our rescheduled 2020 Championship Show. We have now secured another date. It will be held following the breed judging of Birmingham National at Stafford County Showground on September 24th. We appreciate this is short…
Find out more »
October 2021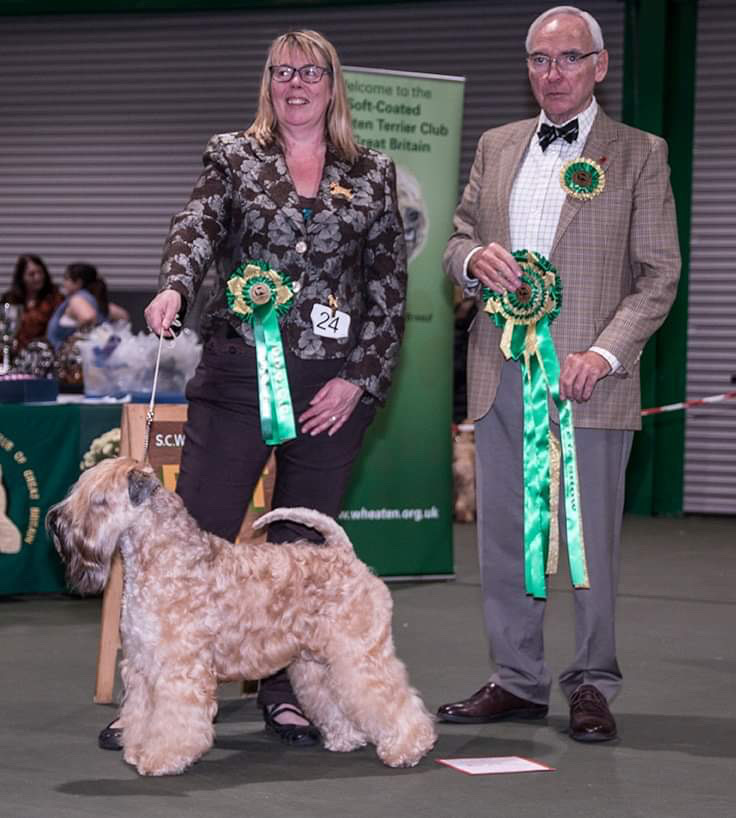 This show is scheduled to take place on Sunday, 24th October 2021 at The Kennel Club Building, Stoneleigh Park, Nr Coventry CV8 2LG The Judge is Miss Ann Bradley Download 2021 Champ Show Schedule Download 2021 Champ Show Entry Form You can enter online from: Cavalier Impressions
Find out more »
November 2021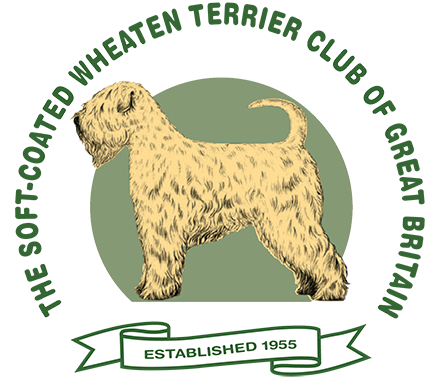 THIS EVENT HAS BEEN RE-SCHEDULED FOR 7th November 2021. We are now planning to hold both the 2020 and 2021 AGMs on the same day. This is now scheduled for 7th November 2021. (This is a change of date from that shown in the 2020 Winter Bulletin). PLEASE NOTE: The agenda issued for the original 2020 AGM date of 19th April 2020, will remain valid for the re-scheduled date, as per Kennel Club guidelines. A copy of the original agenda…
Find out more »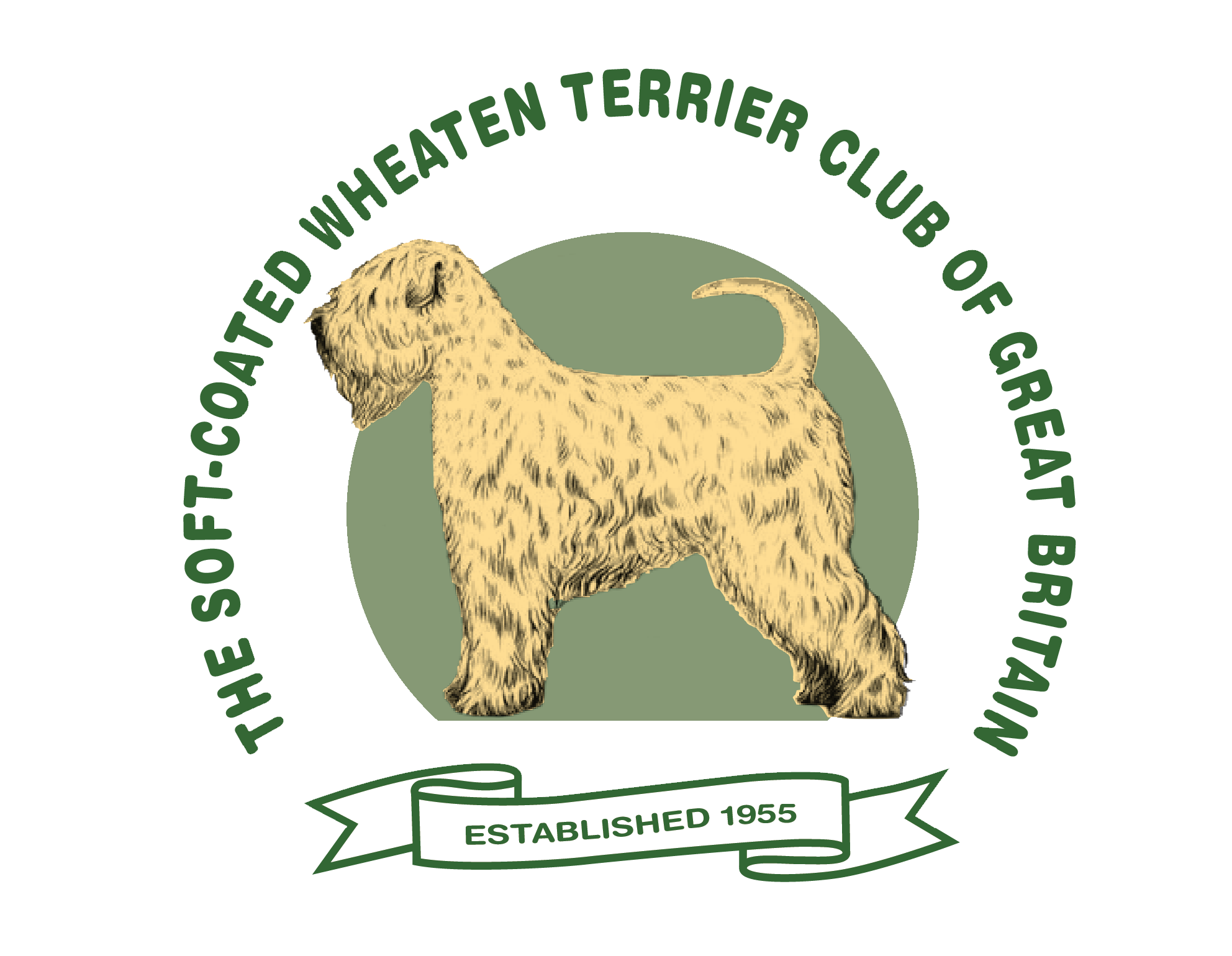 This event will now take place on Sunday 7th November 2021, which the same day as the re-scheduled 2020 AGM and will immediately follow on from that meeting. This is a change of date to that shown in Notice of the AGM which originally appeared in the 2020 Winter Bulletin. PLEASE NOTE: All 2021 AGM paperwork (agenda, voting & Ballot papers, etc.) will be sent out as usual in March 2021. This will allow the 2021 Committee Vacancy and Judges…
Find out more »
February 2022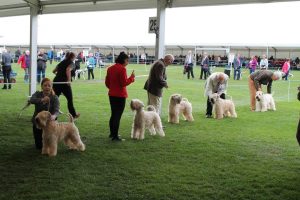 The SCWT Club of GB are supporting SCWT classes at the Liverpool Terrier Club Open Show, which is being held on 20th February 2022. This will be held at St Ambrose Church Hall, Moss Lane, Leyland, PR25 4XA. The SCWT judge will be Carmel Clarke-O'Neill. The schedule for this show can be downloaded from the following link - Liverpool Terrier Open Show Schedule 2022 Alternatively, the schedule can be downloaded from www.haveadogday.co.uk , where you can also enter online.
Find out more »
March 2022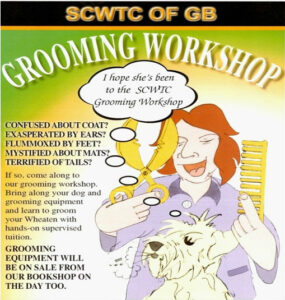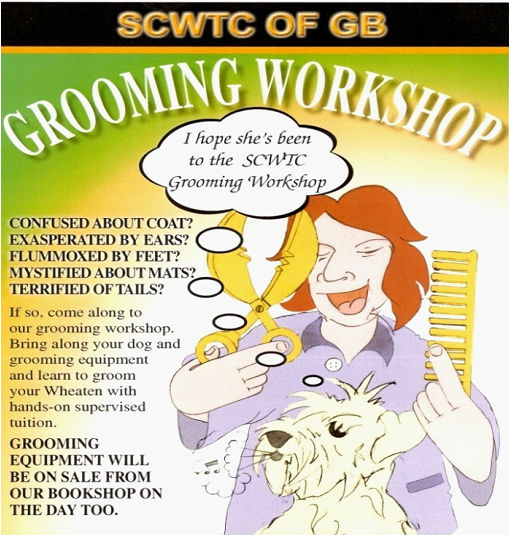 PLEASE BE AWARE THAT DUE TO EXCEPTIONALLY HIGH DEMAND, THIS EVENT IS NOW FULLY BOOKED & NO FURTHER BOOKINGS CAN BE TAKEN. A SCWT Grooming Workshop will be held on Sunday, 20th March 2022 WHERE? FINCHAMPSTEAD MEMORIAL HALL The Village, Finchampstead, Berkshire, RG40 4JU TIME? Starting at 10am (until 4pm) COST? £35 per person with 1 dog £15 per person without dog WHAT WILL YOU GET? * Expert instruction in how to groom your Wheaten; * Advice, supervision & guidance…
Find out more »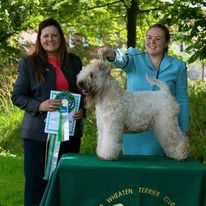 The SCWT Club of GB 2022 Open Show South will take place on Sunday, 27th March 2022, at Steventon Village Hall, Steventon, Oxfordshire OX13 6RR. The Judge for this show will be Brian Moles (Celtannia). You can download both the show schedule and the entry form from the following links: - Open Show South 2022-schedule Open Show South 2022-entryform Alternatively, you can download these from the Cavalier Impressions website - www.cavalierimpressions.co.uk - where you can also enter online.
Find out more »
April 2022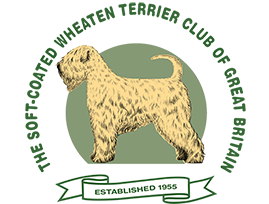 The SCWT Club of GB 2022 AGM will take place on Sunday, 10th April 2022, at Bulkington Community & Conferencing Centre, School Road, Bulkington, Warks., CV12 9JB. Start time is 10.30am - the venue will be open from 10.00am. The Notice of the 2022 AGM appears on pages 2 & 3 of the Winter 2021 Bulletin. AGM voting papers must be completed and returned by post to the official scrutineer by Monday, 4th APRIL 2022 at the latest. Late returns…
Find out more »
May 2022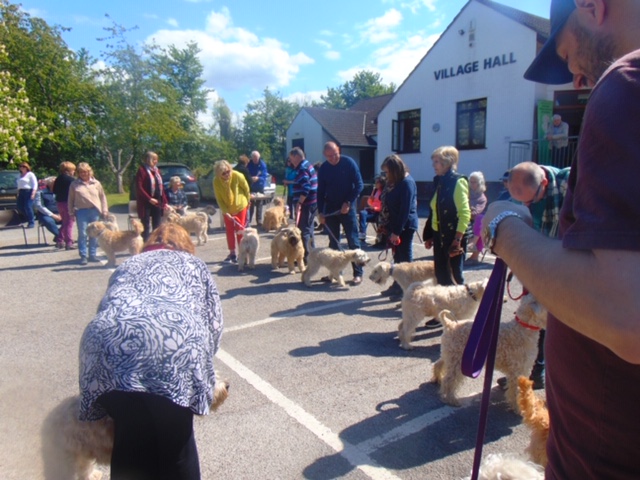 Provided there are no Covid restrictions still in place preventing this event going ahead, Wheaten Fun Day West will take place on Sunday, 1st May 2022. Starting time will be 12.30pm. The venue for this event will be -     Edington Village Hall, Quarry Ground, Lippets Way, Edington,                                                               …
Find out more »
June 2022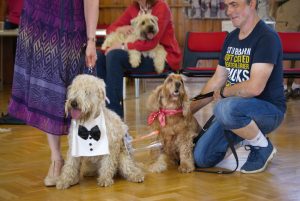 Provided there are no Covid restrictions still in place preventing this event going ahead, Wheaten Fun Day Midway will take place on Sunday, 12th June 2022. Starting time will be 12.30pm. PLEASE NOTE: The Fun Day will be held at a NEW VENUE for this event, which is - Red Street Community Centre, 62 Talke Road, Red Street, Newcastle under Lyme, Staffordshire ST5 7AH. (The venue is 5 mins from Junction 16 of the M6)
Find out more »
+ Export Events