Volunteering With Your Wheaten Terrier
We all know how much love the Soft-Coated Wheaten Terrier has to give. There is more than enough to go around their family, and more besides.
If you have even a small amount of time to spare, on a regular basis, you might like to consider volunteering some time with your dog and to spread that Wheaten Terrier love!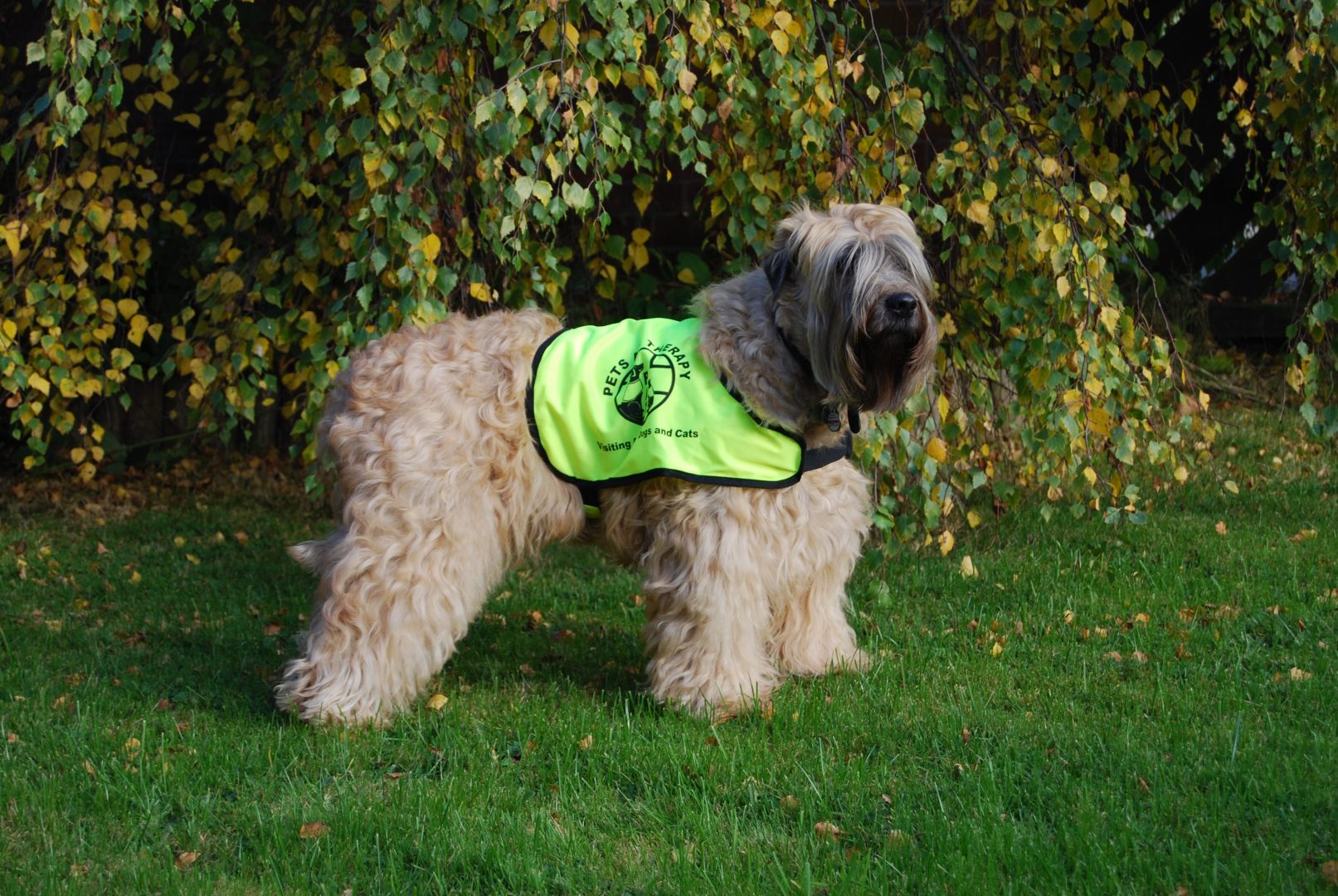 Therapy Dogs
Many Soft-Coated Wheaten Terrriers have become 'Therapy Dogs' over the years. There are a number of organisations who work with residential care homes, hospitals, hospices, schools and even prisons to facilitate visits for their residents and patients, from well-behaved dogs and their well-behaved owners.
Probably the best known of the therapy dog organisations in the UK is Pets As Therapy, who have been in existence for over 30 years. However, there are many local 'dogs for therapy' organisations who also act as go-between to offer the same service. The owners and their dogs get as much out of these visits as those they are visiting. It can be very rewarding for everyone.
Reading To Dogs
One of the more recently introduced ways you can volunteer is by becoming involved in one of the 'reading to dogs' schemes which operate around the UK.
These programmes are designed to facilitate owners and their dogs to go into schools and libraries, and children (and sometimes adults) are encouraged to develop their reading skills by reading aloud to the dogs. These schemes have also been proven to build confidence, as the reader is more relaxed because of the calming effect of the dogs' presence has on them. Children don't feel so under pressure to read as they feel that the dog will listen to them without being judgemental or critical.
The Kennel Club operate a scheme called Bark and Read, and there are others operating both locally and nationally, such as Pets As Therapy's Read2Dogs programme. Why not have a look at their websites to find out more about the schemes available
Even if these areas of volunteering aren't quite your cup of tea, a bit of research can reveal many other organisations where you and your Wheaten Terrier may be able to help them.
Go on – share the love!