SCWT Breed Appreciation Day & Mentoring Session – 16th February 2020
On Sunday 16th February 2020, the Club held our first Breed Appreciation Day (BAD), under the Kennel Club's Judges Competency Framework, at Bulkington near Coventry. This took place on the weekend of Storm Dennis.
Our speakers on the day were breed specialist judge Steve Howe and all round judge Paul Eardley.
13 delegates took part in the BAD, and 12 of these went on to take the Multiple Choice Exam. There were 10 delegates who successfully passed the exam on the day.
Well done to those that passed – Louise Atyeo, Sophia Barrett, Nicola Foster, Anne Griffiths, Barbara Lawrence, Laura Lui, Jo Pinfold, Alison Saich, Des Thoburn & Min Witheyman.
A hands-on mentoring session was then held in the afternoon.
Below are a few photos of the day, courtesy of Rob Jones. (Thanks Rob!)
Our two speakers for the BAD – Paul Eardley and Steve Howe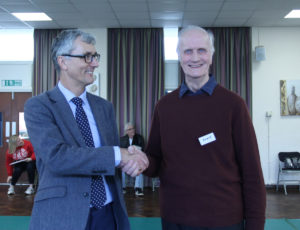 Three of the successful delegates receiving their certificates from Paul Eardley for passing their Multiple Choice Exam – Sophia Barrett, Nicola Foster and Anne Griffiths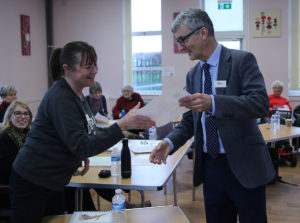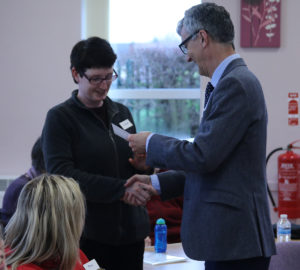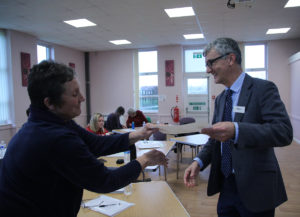 A few photos from the afternoon's hands-on mentoring session.