Fun On-line Dog Show – Results and Pictures
To help lift the spirits of Wheaten owners everywhere during the madness of the Covid-19 pandemic, Jennifer Mackenzie said she would like to run a fun on-line dog show for Wheatens and their owners around the world. Jennifer also very kindly offered to donate all the proceeds to the Club's Rehome fund. An offer which the Club gratefully accepted.
Jennifer decided to do a mix of 'show' type classes and some fun classes so that everyone could get involved, and boy did they! This turned out to be an exceptionally good idea indeed. Jennifer probably didn't expect the level of enthusiasm this idea generated both here in the UK and abroad, but the entries came flooding in.
The results from the Show (and a few photos) can be found below. Congratulations from the Club to everyone who took part, made it into the placings, and to the main winners! We hope it raised a smile for you all.
The Club are also incredibly grateful to Jennifer for coming up with the idea in the first place, and for all her hard work in organising this. We need more members just like you to get involved Jennifer!
Above all, we would like to thank Jennifer, and all the entrants, for the amazing and very impressive donation of £350.00 to the Club's Rehome fund that this show raised.
It just shows how enthusiastic and generous Wheaten owners everywhere can be!
Soft-Coated Wheaten Terrier Online Fun Show Results
Best In Show & Best Puppy In Show – Judges BIS L Herd & BPIS Mr M Oxley
From Class 4 – Jo & Graham Dowdy's Hendrix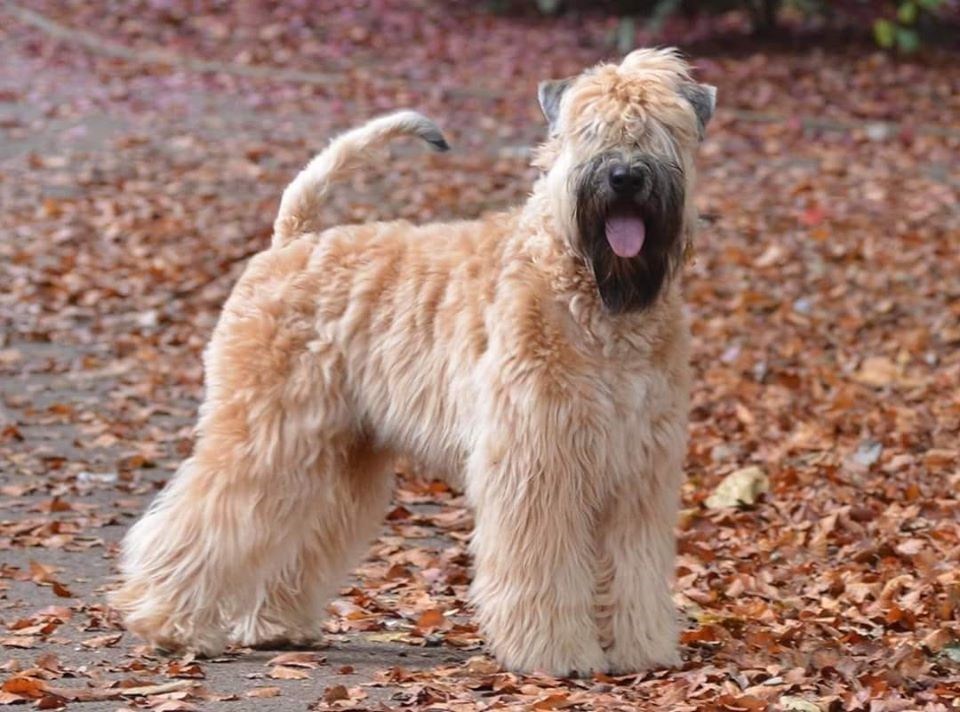 Reserve Best In Show – Judge Mr C Toynton
From Class 8 – Dylan Williams' & Brian Moles' Zebedee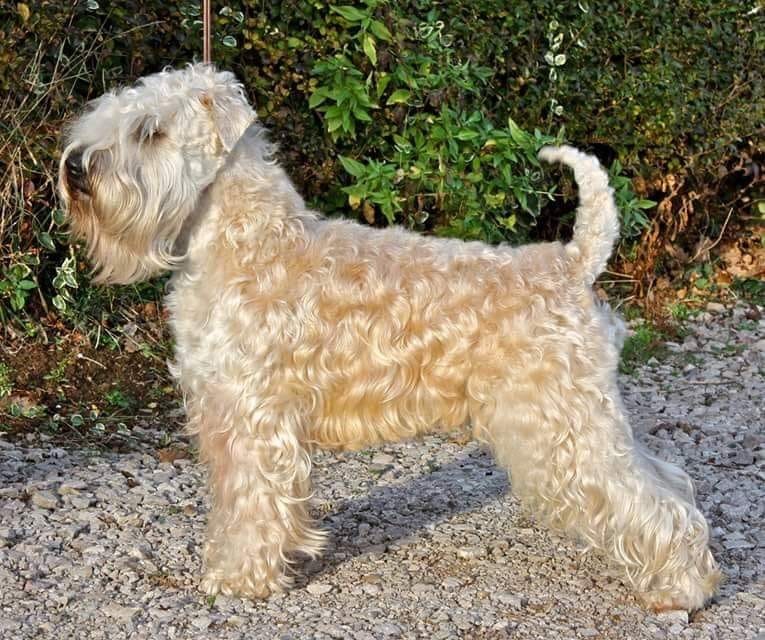 Best Veteran In Show – Judge L Herd
From Class 1 – Minna Itkonen's Cassu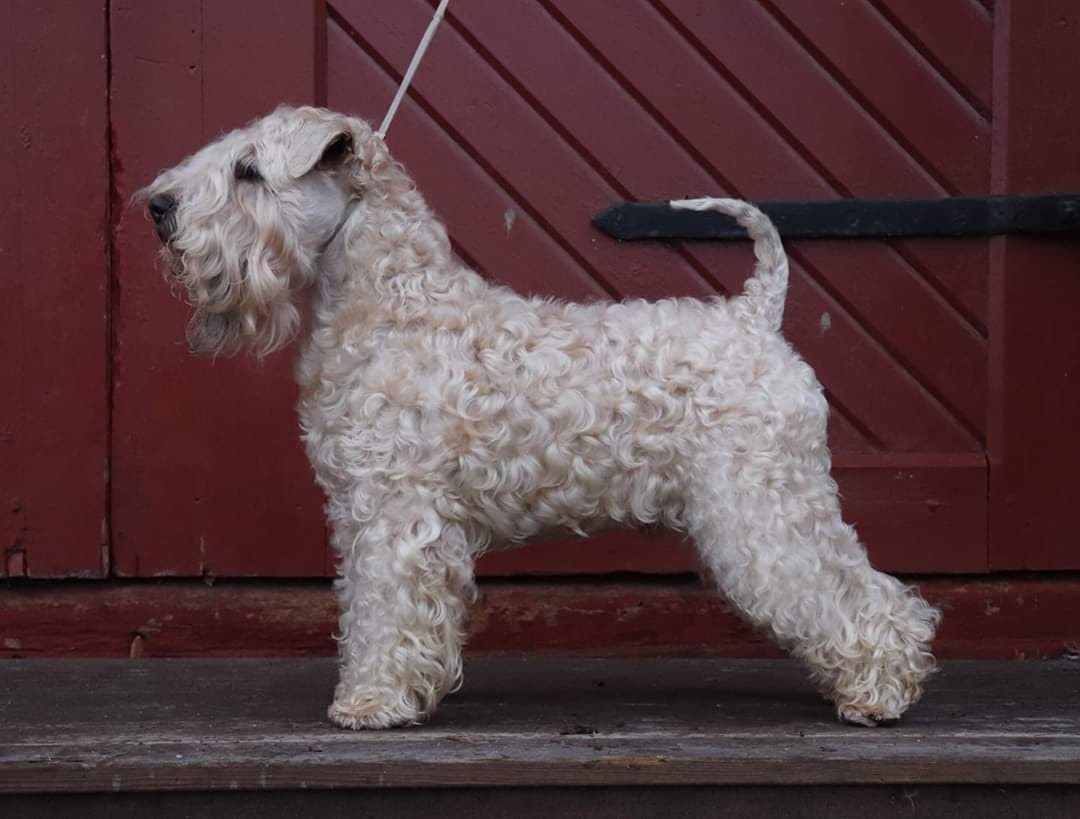 CLASS RESULTS
Class 1 Veteran Dog –
1st Minna Itkonen's Cassu (photo above)
2nd Katarzyna Stanczak's Paskal
3rd Sam Steer's Murphy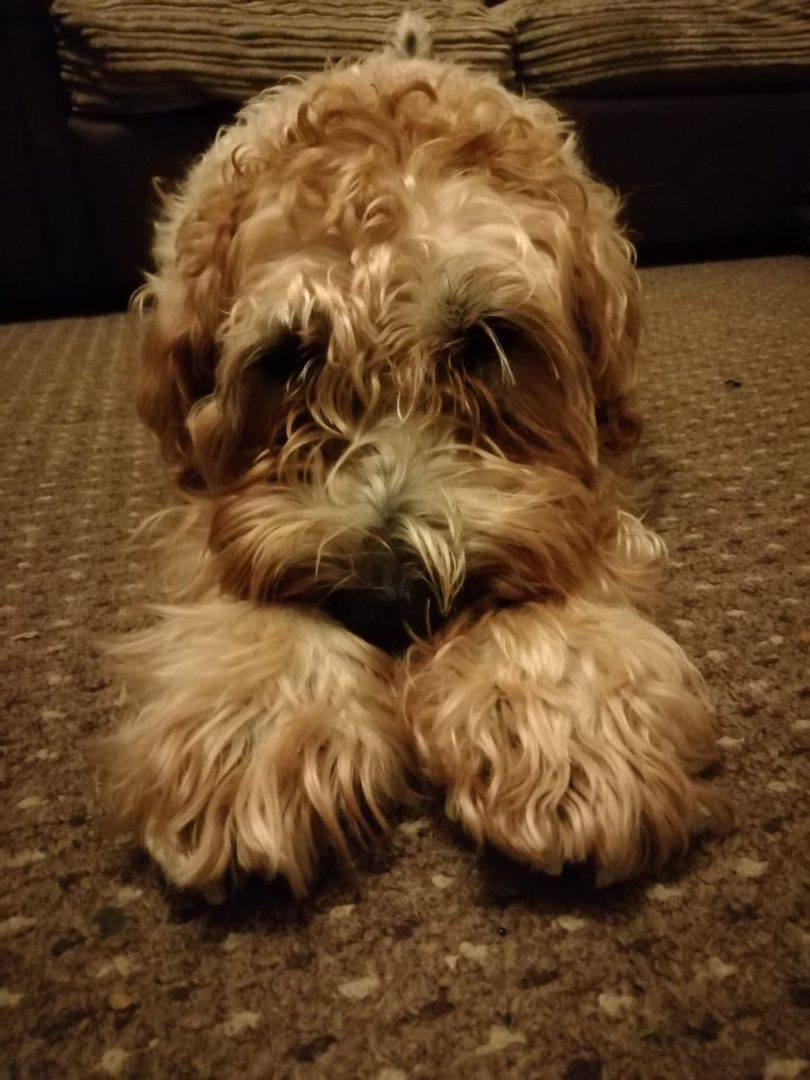 4th Arlene Mcintyre's Finn
5th Beverly Macdonald's Tanner
Class 2 Veteran Bitch –
1st Anne Griffiths' Maeve
2nd Ulrika Rudolph's Odessa
3rd Dylan Williams Zeta
4th Katarzyna Stanczak's Klussia
5th Beverly Macdonald's Nugget
Class 3 Baby Puppy –
1st Jo Dowdy's Hendrix
2nd Jo Dowdy's Tootsie
3rd Karen Francis Beryl
4th Diane Macgregor's Taryn
5th Suzi Gale's Sassy
Class 4 Puppy Dog –
1st Jo Dowdy's Hendrix (photo above)
2nd Beverly Macdonald's Bode
3rd Jane Charlton's Magnus
4th Leigh Holding's Fergus
5th Diana Saggers' Bertie
Class 5 Puppy Bitch –
1st Mrs Gent-Lees' Belle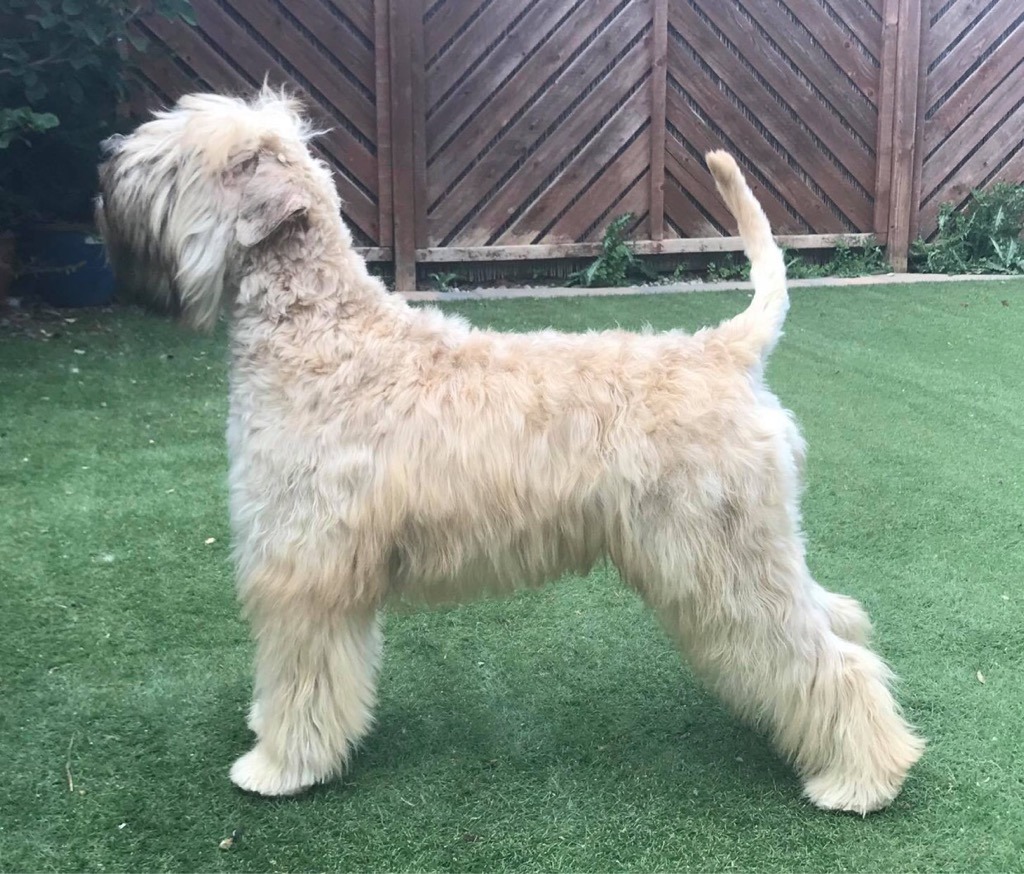 2nd Jane Charlton's Indi
3rd Julie Herbert's Ruby
4th Jo Dowdy's Tootsie
5th Barbara Lawrence's Lizzie
Class 6 Yearling Dog –
1st Jan Thackray's Buddy
2nd Joanne Grimes-Watson's Spud
3rd Jo Dowdy's Hendrix
4th Anne Griffiths' Ted
5th Ray Greenhill's Remus
Class 7 Yearling Bitch –
1st Ulrika Rudolph's Havana
2nd Suzi Gale's Sassy
3rd Elizabeth Shrive's Belle
4th Jo Dowdy's Cushtie
5th Diana Saggers' Lola
Class 8 Open Dog –
1st Dylan Williams' Zebedee (photo above)
2nd Anne Griffiths' Ted
3rd Leigh Holding's Fergus
4th Jan Thackray's Buddy
5th Arlene Macintyre's Finn
Class 9 Open Bitch –
1st Julie Herbert's Ruby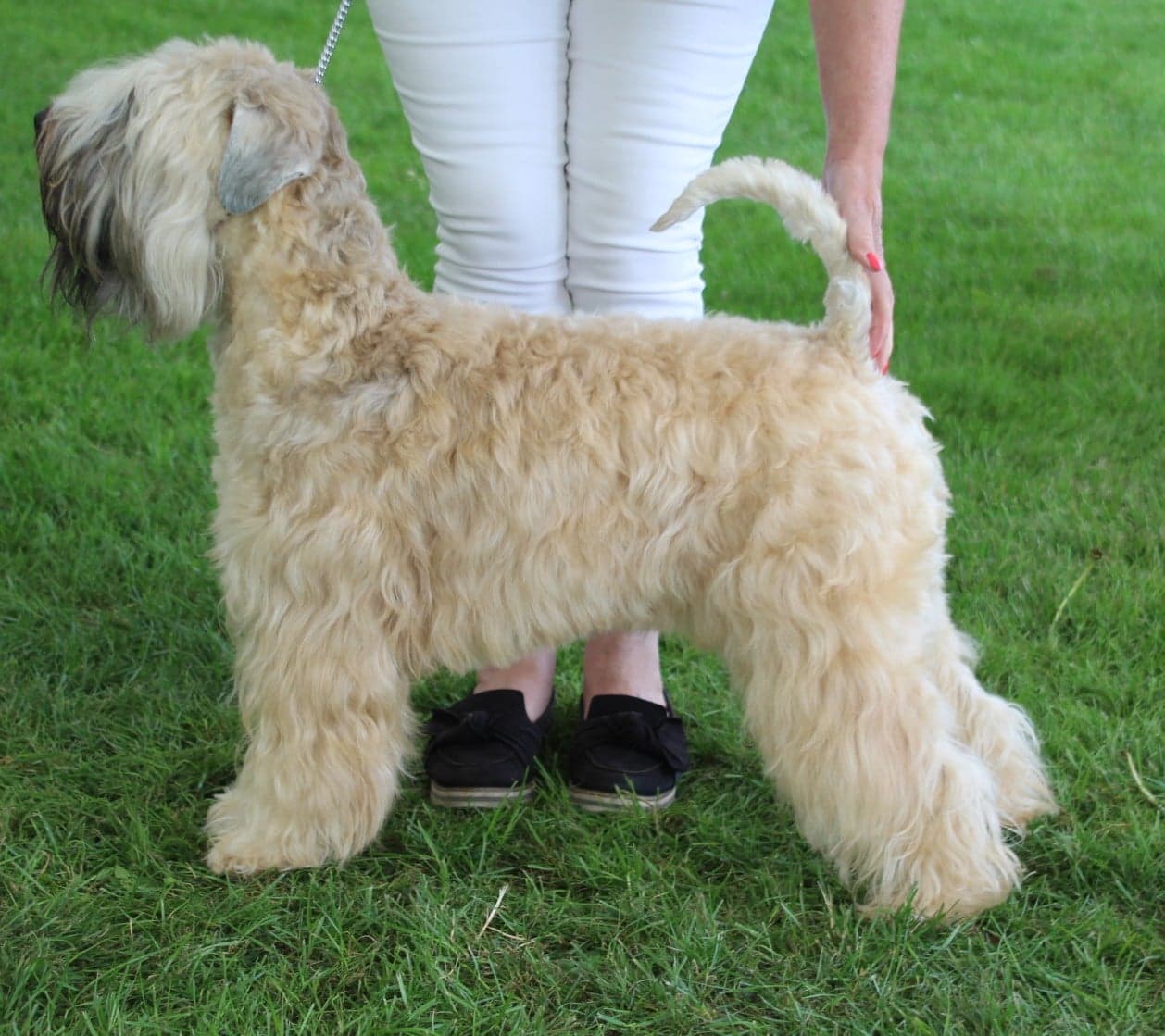 2nd Mrs Gent-Lees' Jasmine
3rd Karen Francis' Beryl
4th Arlene Macintyre's Caoimhe
5th Jo Dowdy's Trini
Class 10 Champion Dog or Bitch –
1st Katarzyna Stanczak's Niemik
2nd Jo Dowdy's Lois
3rd Lois Dalton's Rupert
4th Suzi Gale's Ellie
5th Minna Itkonen's Jouco
Class 11 CC Winning Dog or Bitch –
1st Karen Farmaner Cooper's Stanley
2nd Elizabeth Shrive's Belle
3rd Dylan Williams' Ada
4th Julie Herbert's Biddy
5th Lois Dalton's Rupert
Class 12 Handsome Dog –
1st Jo Dowdy's Hendrix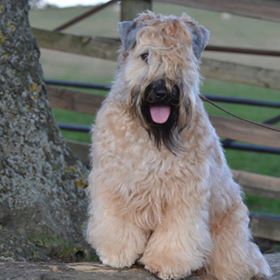 2nd Petra Norman's Jake
3rd Pat Jennings' Daragh
4th Amy Hobbs' Dibley
5th Diane Macgregor's Bosley
Class 13 Prettiest Bitch –
1st Anne Griffiths' Brigid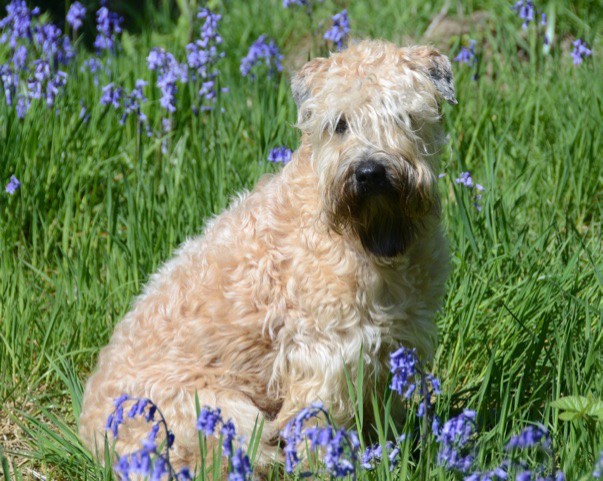 2nd Dylan Williams' Beti
3rd Janice Forster's Pam
4th Diane Macgregor's Taryn
5th Elizabeth Shrive's Bunnie
Class 14 Family Picture –
1st Carol Hughlock with Maeve & her puppies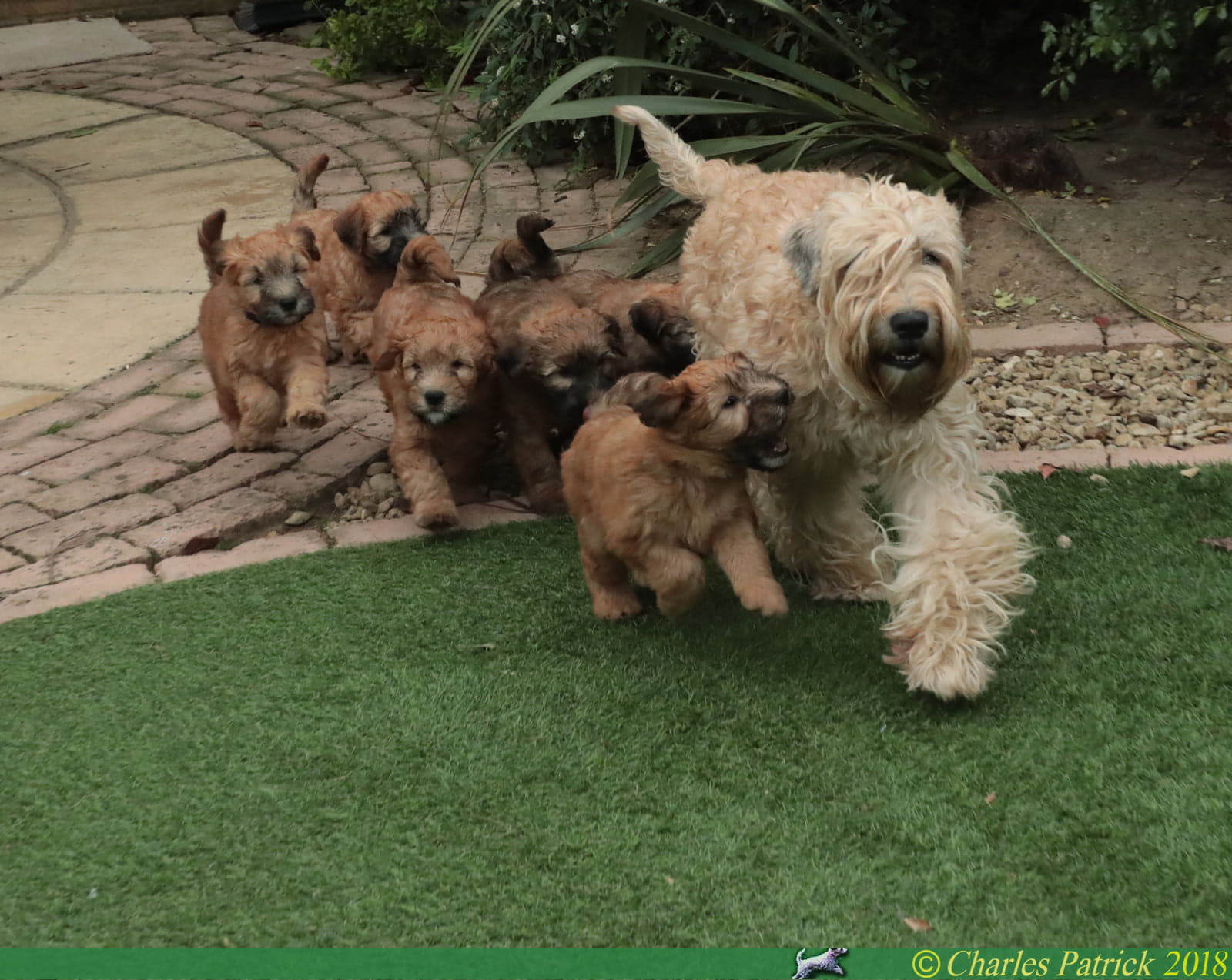 2nd Petra Norman with Jake & her daughter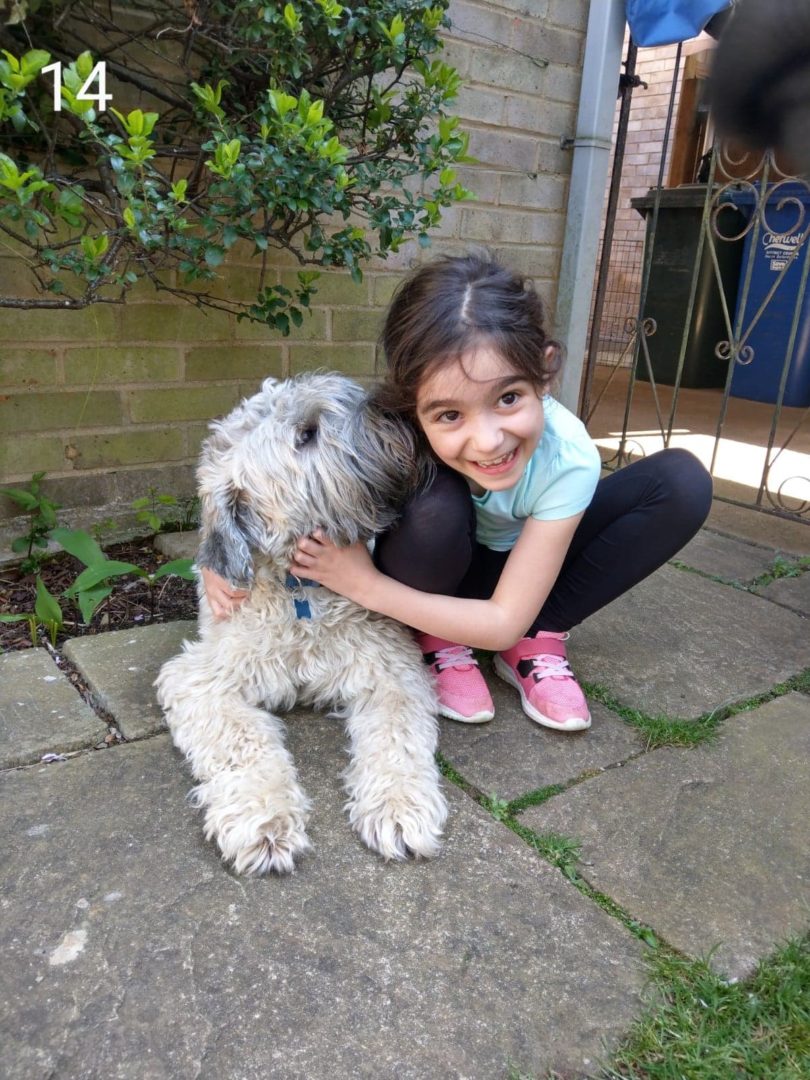 3rd Diane Macgregor with Tali's troop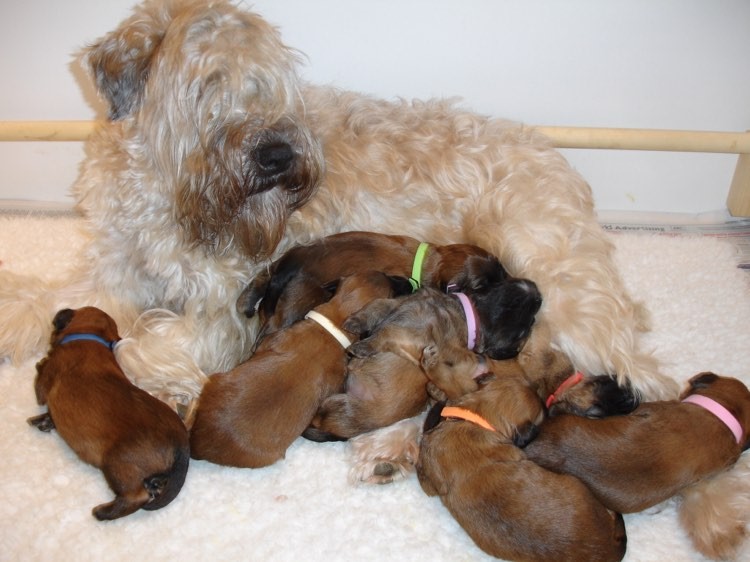 4th Jo Dowdy with Denzilly's on the sofa
5th Jo Dowdy with Hendrix etc. out for a run
Class 15 Funniest Lockdown Picture –
1st Carol Hughlock with Maeve playing with water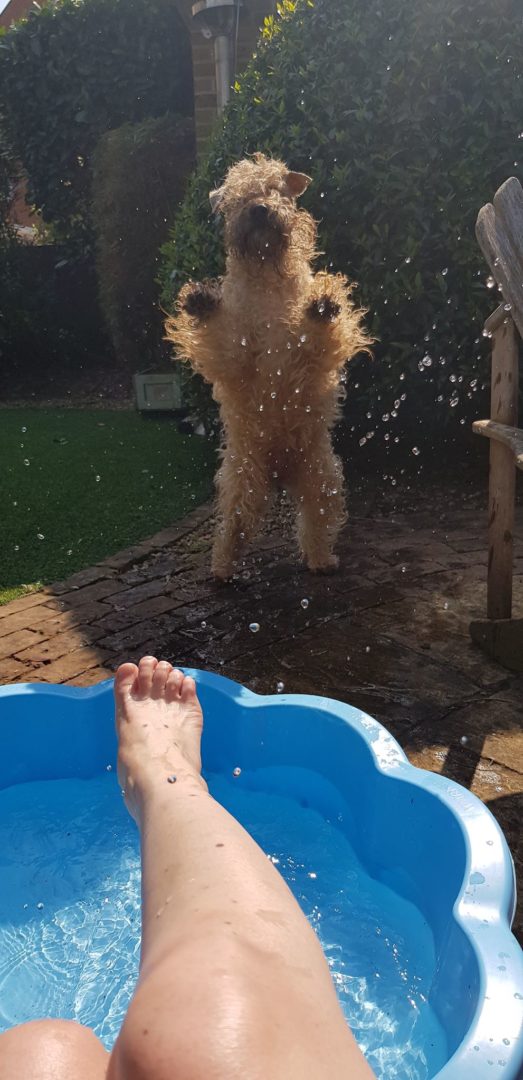 2nd Gail Rooney with Lilly & Pony
3rd Ivor Macardle with Wheaten Yoga
4th Dylan Williams with Rupert & his sun glasses
5th Gail Rooney with wheaten enjoying music