Scorton Grooming Workshop held on 28th October 2018
For those of you who want to know what happens at one of our fantastic Grooming Workshops, here are a few photos from a recent gathering held in Scorton, North Yorkshire.
Before we get started …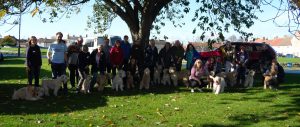 A few of the owners and their dogs.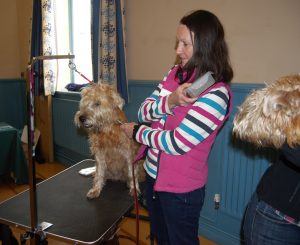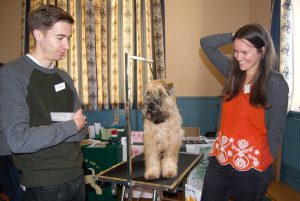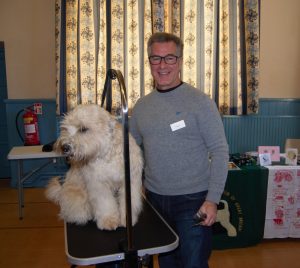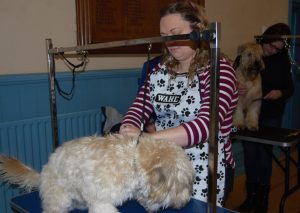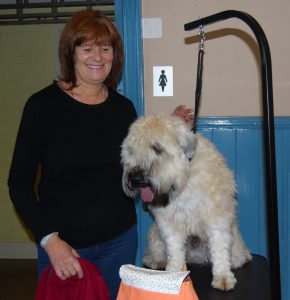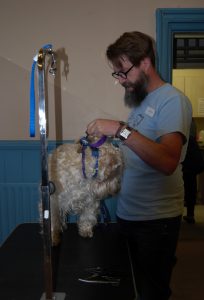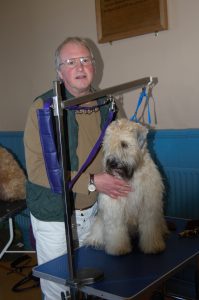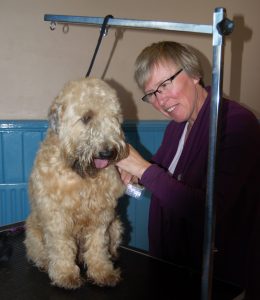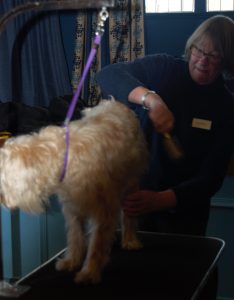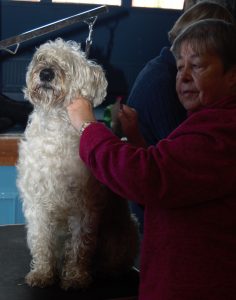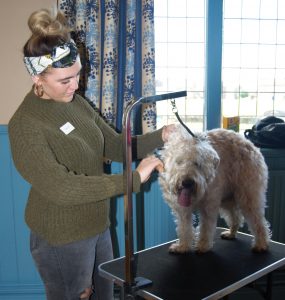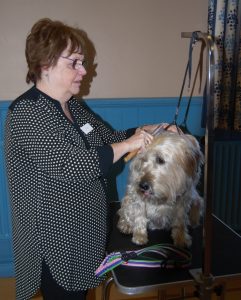 Our most travelled Wheaten was Paddington, who, with his owner Kirsty, has recently moved to the UK from Australia. (I don't think he understood a word you were saying Gary. Paddington doesn't speak Geordie yet – just Aussie!)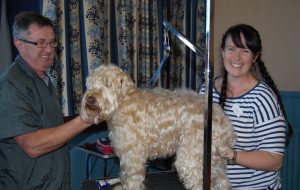 Chief Groomer on the day was Jane Charleton with model dog Thomas.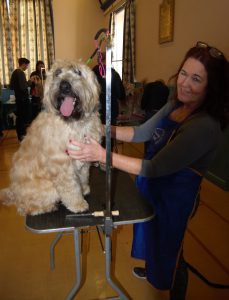 A new addition joined the group at lunch time. Conformation not perfect, movement non-existent, but boy did he have plenty of coat !!!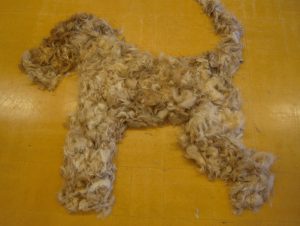 We all enjoyed a wonderful lunch prepared by the amazing Cliff & Sue. (Very yummy grub!)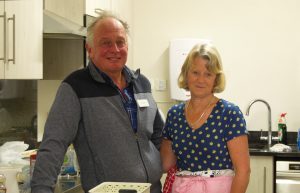 And by the end of the day we had a room full of Groomers.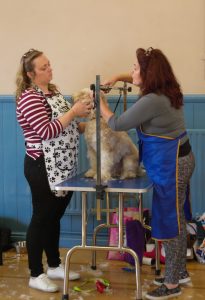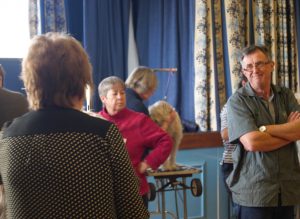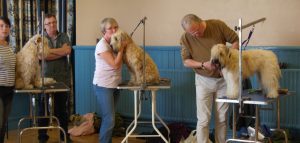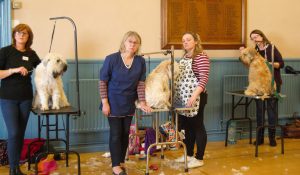 OMG! What is Jane doing to my Boy?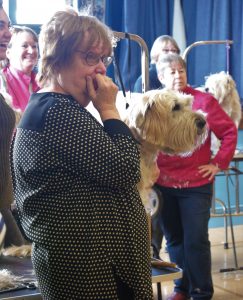 Don't panic! She's just turning him into a handsome Wheaten.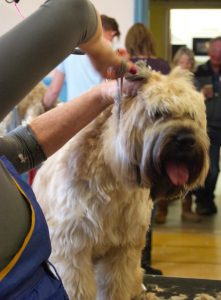 And as if by magic, by the end of the day they were all looking rather spiffing! (The dogs that is!)